Mother Mary Assumpta Long, O.P.
Mother Mary Assumpta Long, O.P., is the Prioress General of the Dominican Sisters of Mary, Mother of the Eucharist in Ann Arbor, Michigan.  She holds a S.T.L. in Sacred Theology from the Pontifical University of St. Thomas Aquinas in Rome.  She has taught at the elementary, secondary and junior college levels, and served as President of Aquinas Junior College in Nashville, Tennessee.  Mother Assumpta is a former President of the Forum of Major Superiors, and was invited by John Cardinal O'Connor to assist with the initial formation of the Sisters of Life in New York.  She currently serves on the Board of Regents for Ave Maria University in Naples, Florida.
The Dominican Sisters of Mary, Mother of the Eucharist was founded in 1997 by Mother Assumpta and three other Dominican sisters; the community has experienced phenomenal growth, expanding from four to 99 sisters in twelve years.  The community's primary apostolate is Catholic education in the spirit of the New Evangelization; fully Dominican in spirituality, the two distinguishing marks of the community's charism are devotion to Jesus in the Holy Eucharist and total consecration to the Blessed Virgin Mary.  The Sisters operate the Spiritus Sanctus Academies, two K-8 independent Catholic schools in Southeastern Michigan, and also have sisters teaching at the elementary and secondary level in the dioceses of Phoenix, AZ, Charleston, SC, Sacramento, CA, Austin, TX, and Venice, FL as well as Rome, Italy.  The Dominican Sisters of Mary are committed to the reclamation of a truly Catholic culture through education, igniting one soul at a time with love for Jesus Christ and His Church.
---
Leah Darrow
Leah Darrow is a speaker that challenges her international audiences to live their lives in accordance with the Gospel of Jesus Christ. She speaks on topics which include modesty, chastity, mercy, conversion, and human dignity.
Leah Darrow first gained international attention with her debut on the reality television show, America's Next Top Model. As one of the 14 finalists, Leah's foray into the world of modeling aired in late September of 2004. Following her time on the reality show, Leah continued to work in the world of modeling making appearances in many national and international publications. As she neared completion on what was to be her last photo shoot, Leah had an experience that set her life on a different course. Realizing her profession placed her in situations in which she was not truly comfortable, Leah left the modeling industry and has devoted herself to speaking about Gospel of Jesus Christ and helping people find their love, acceptance and beauty in Him.
Leah is especially inspired to share her message on modesty, dignity, mercy, chastity, and conversion. Her goal is to add value to the faith and life of her audiences and to help them find lasting happiness. She does this by encouraging them to find happiness that rests in the infinite world rather than in the temporalities of life. Leah emphasizes that the temporal world sells a kind of happiness that is driven by possessions, beauty, and money and points out that these things can never bring true satisfaction. She also enjoys speaking to women about the many gifts, talents and abilities they have to offer and endeavors to teach them how to embrace their God-given dignity through being classy, fabulous, and faithful.
Before her premier in America's Next Top Model, Leah Darrow earned her BA in Psychology from the University of Missouri St. Louis. Today, she is furthering her education by working toward her MA in Theology at the Augustine Institute in Denver, Colorado. Her full-time work as an apologist and speaker for Catholic Answers from 2010-2013 has given Leah the opportunity to bring her experiences in education, fashion, and reality television to audiences around the world.
In addition to her modeling and public speaking endeavors, Leah Darrow has been given the chance to appear on many radio and television programs to discuss the topics of faith and culture. She has also had the chance to participate in a United Nations panel discussion in July of 2011 on behalf of international youth. Recent opportunities have placed Leah in front of an audience of 15,000 youth in Manila during her Real Love Revolution tour at the World Trade center in the Philippines. She has also given the keynote address for more than 6,000 college students at the national FOCUS conference, SEEK2013, which was held at Walt Disney World.
Leah strives to do her part in the call for a New Evangelization by speaking to audiences at events, schools, retreats, and parishes. She shares her love for The Gospel by relating real-life stories, personal experiences, inspiration, and a little down-to-earth sarcasm. She hopes to help her audiences understand the importance of purity, chastity, modesty, and living happy and fulfilling lives by following Jesus Christ.
---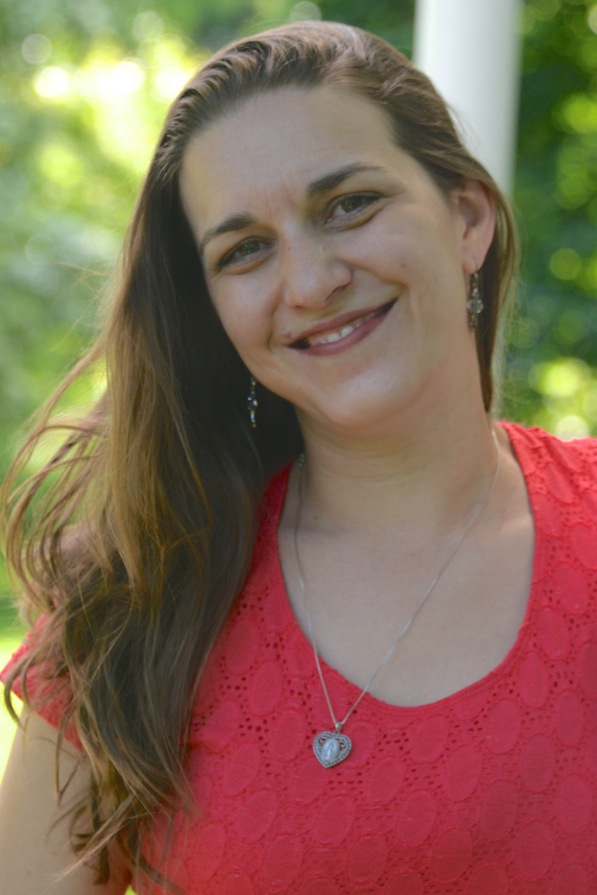 Michele Faehnle
Michele Faehnle is a blogger, contributor to CatholicMom.com, and Co-director of the Columbus Catholic Women's Conference. She earned a bachelor of science degree (cum laude) in nursing from Franciscan University of Steubenville in 1999. After twelve years as a labor and delivery nurse, she left nursing to be home with her growing family and answer the call to the New Evangelization. Faehnle has spoken at the National Shrine of Divine Mercy and to several women's groups and conferences, including the annual convention of the Columbus Diocesan Council of Catholic Women. Faehnle also volunteers at her parish and her children's Catholic school. She and her husband, Matthew, have four children and live in Columbus, Ohio.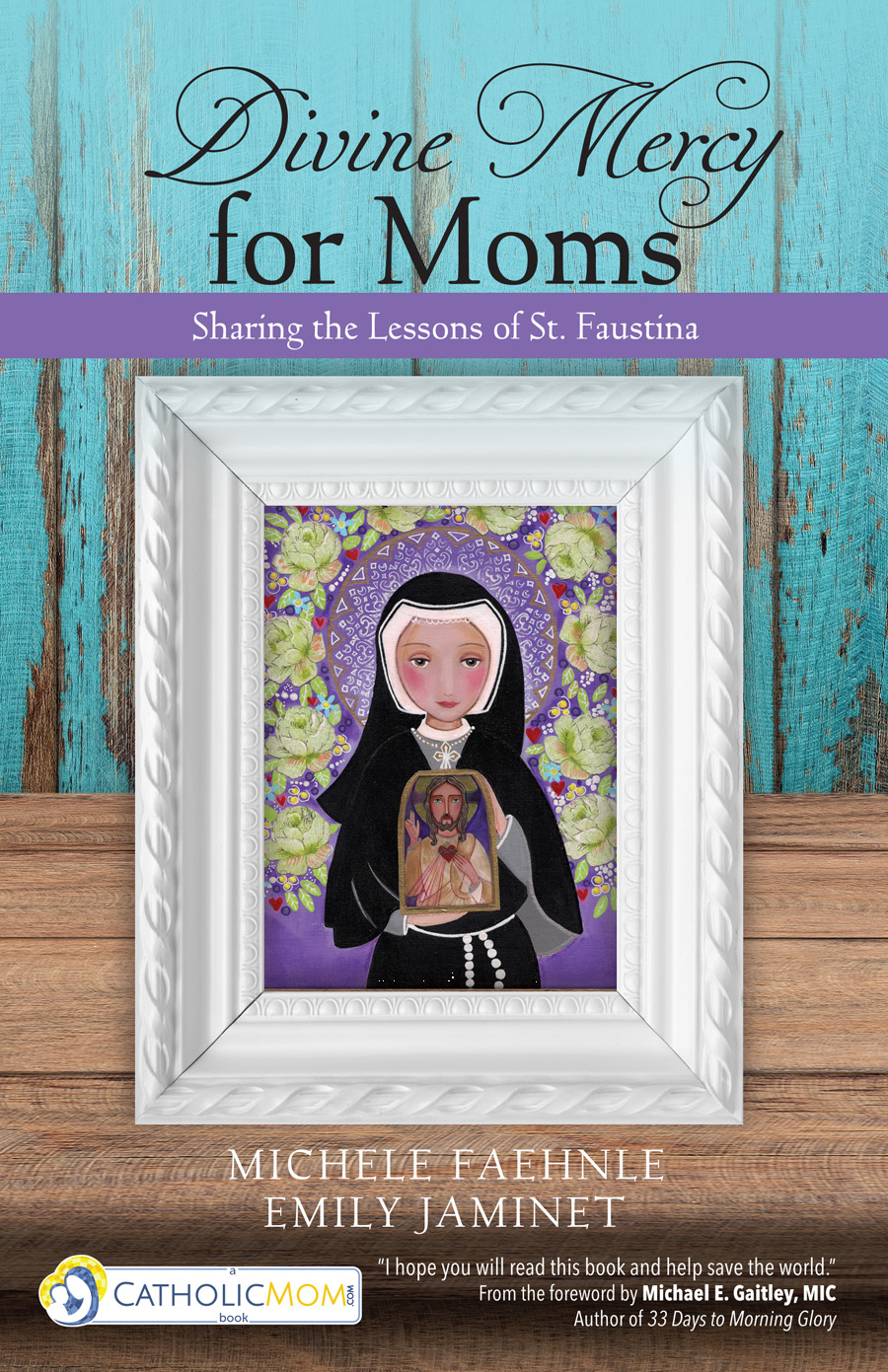 Michele recently co-authored a book with Emily Jaminet entitled "Divine Mercy for Moms: Sharing the Lessons of St. Faustina" where they break open the history, practices, and prayers associated with St. Faustina Kowalska's Divine Mercy devotion, one of the most celebrated of all Catholic observances.
"Through engaging stories and practical applications (good for any busy mom), Michele Faehnle and Emily Jaminet show how the simple, ordinary tasks of motherhood can have extraordinary results when done with a heart that knows the power of God's Divine Mercy. This book is a must read for any mom who has ever uttered the words, 'Lord, have mercy.'"
– Kelly Wahlquist, Founder of Women In the New Evangelization
---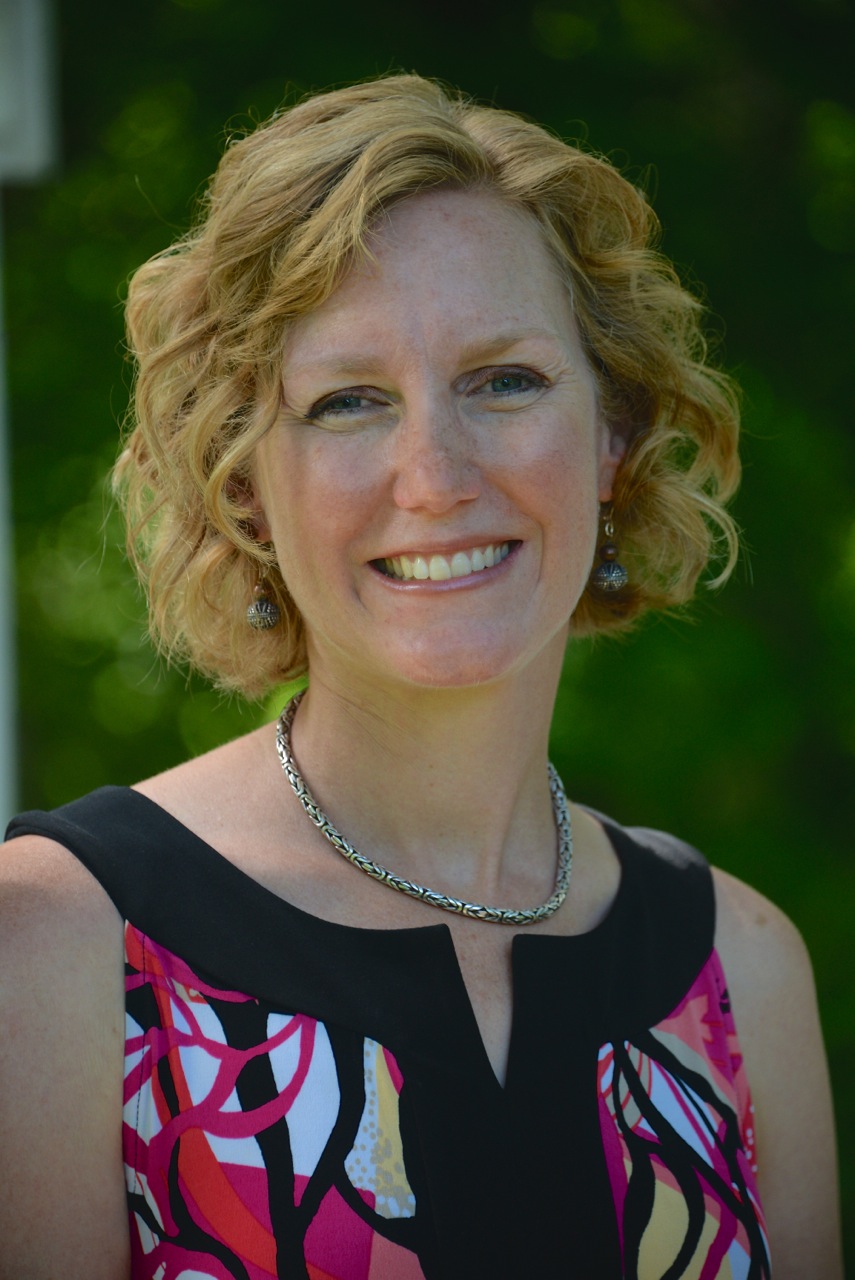 Emily Jaminet
Emily Jaminet is a blogger, contributor to CatholicMom.com, and serves on the leadership team of the Columbus Catholic Women's Conference. She earned a bachelor's degree in mental health and human services with a minor in human life studies from Franciscan University of Steubenville in 1998. After a brief stint as an administrative assistant at the Pittsburgh Leadership Foundation, a Christian nonprofit, she decided to stay at home with her children. Jaminet does a daily short segment called "A Mother's Moment" on St. Gabriel Catholic Radio AM 820. She has spoken to several women's groups and conferences, including Zanesville
Women's Conference, St. Mary's of Delaware Lenten Women's Reflection, and Women's Day of Reflection for Homeschoolers. Jaminet also volunteers at her parish and her children's Catholic schools. She and her husband, John, have seven children and live in Columbus, Ohio.