Sr. Regina Marie Gorman, O.C.D.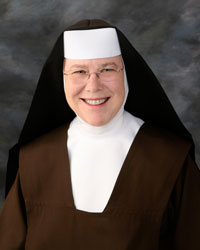 Sister Regina Marie, O.C.D.  is a native of Detroit, Michigan, and was raised in Los Angeles where she entered the convent in 1972.  She holds a master's degree in Theology and Christian Ministry from Franciscan University in Steubenville, Ohio.  After completing her religious and professional formation, she served as a junior high teacher for nine years before serving as Directress of Sisters in formation for the next twelve years. Sister then served as Superior General of the Carmelite Sisters of the Most Sacred Heart of Los Angeles, overseeing three healthcare centers, one retreat center, and multiple schools.  Sister Regina Marie has also served as Chair of the national Conference of Major Superiors of Women Religious, CMSWR.  Sister formerly served as Vicar General of her Community and Chair of a multi-million dollar campaign to build a Neighborhood of Care for the elderly in Duarte, California. The campaign funded development and operations for a 12-acre residential healthcare site for seniors offering assisted living, skilled nursing, and memory care accommodations.  Sr. Regina Marie is known for her tireless commitment to bringing Jesus Christ to those with whom she works and serves. Through the gift of the Carmelite charism, Sr. Regina Marie continues to invite countless people into the presence of the living God.
---
Caralyn Collar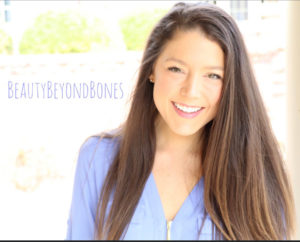 Caralyn Collar is the writer and speaker behind the blog, BeautyBeyondBones. It has recently been named one of the Top Three Eating Disorder Recovery Sites on the WorldwideWeb. She's an actress and writer in New York City. Having battled a severe case of anorexia and Ulcerative Colitis, she now uses her story of total restoration to positively impact others, and offer Christ's hope and encouragement for those with eating disorders, and other forms of adversity. Her book, Bloom is now available!
---
Alyssa Bormes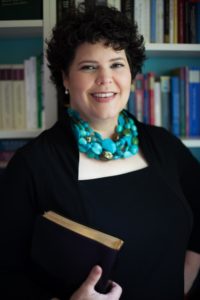 Alyssa Bormes uses humor, analogy, and an innate gift of storytelling, to help ignite in her audiences a newfound sense of wonder in the Church. Her passion is to inspire others to  take on greater personal responsibility for their faith and to grow in spiritual maturity. Alyssa currently teaches Theology at the Chesterton Academy in Hopkins, MN.
She is the host of "Catholic Kaleidoscope" on Radio Maria where she and her guests have conversations about the Faith that include both ritual and formality, and beauty in the everyday, which encompasses joy, woundedness, and wonder.
In her first book, The Catechism of Hockey, Alyssa uses the metaphor of hockey and sports devotion to encourage Catholic parents to embrace their God-given responsibility to teach their children the Faith. It was chosen as the W.I.N.E.: Women in the New Evangelization Read Between the WINEs Bookclub.
The late Prof. Charles E. Rice, who was Professor Emeritus at the University of Notre Dame Law School, had Alyssa write the introduction to his last book, Contraception and Persecution.
Often you can find Alyssa's writings in the W.I.N.E.: Women in the New Evangelization blog. She has been an emcee and speaker at many W.I.N.E. events. She was guest columnist for The Catholic Spirit both during the Year of Prayer and the Year of Mercy. She has written for The Wanderer, and other publications.
For the 50th anniversary of Humanae Vitae, W.I.N.E.: Women in the New Evangelization presented Alyssa's talk, The Hope and Healing of Humanae Vitae. You can listen to it at https://catholicvineyard.com/index.php/message-of-hope/.
Alyssa received her master's degree in Catholic Studies from the University of St. Thomas, which included study at the Pontifical University of St. Thomas in Rome, Italy. She holds a Bachelor of Arts in Psychology from the University of Minnesota.
---